Thousands of dollars in scholarships might go unclaimed as college students are simply unaware that they are eligible.
Despite crippling student loans, students revealed to 9News.com.au that they didn't know they could ask for help in a variety of areas.
There are thousands of scholarships available, some worth up to $ 150,000.
Student Willabel Bennet told 9News.com.au her university is not doing enough to make sure students know about the opportunities to apply.
"I've never heard them promoted by staff, sometimes I get an email, but you mostly have to research them yourself. "
She says past experience has deterred her from continuing to apply for scholarships.
"I applied for a financial aid scholarship and never even got a response, found out the results through a friend, as far as I know my application didn't even never been received. "
"It takes so much effort to apply for a scholarship, so why would I bother to apply when I don't know if it will even get read?" "
Good Universities Guide editor-in-chief Patrick Evans told 9News.com.au it's not the lack of scholarship opportunities that's problematic, but the lack of awareness of what's on offer.
"The Good Universities Guide currently lists 3,700 scholarships, of which 2,800 are provided by Australian universities," he said.
"There are a lot of these scholarships that are not awarded. "
Mr Evans says old-fashioned scholarship views are preventing more students from applying.
"I think there's this old-fashioned view that the people who do really well in high school are the ones who get the scholarships."
"In reality, it's not limited to those who are good in the classroom. There are so many scholarship opportunities related to equity, non-traditional gender areas, leadership or community work and rural scholarships that you can apply for right now.
Mr Evans believes there is a narrow mindedness about the types of scholarships for which it is worth applying.
"Yes, there are full college programs, but there are also a lot of smaller programs that could cover up-front costs like textbooks or internship or networking opportunities," he said.
The average debt of HECS has grown steadily over the past decade, with around 150,000 people each owing more than $ 50,000 in the past fiscal year.
Textbooks, accommodation, or just general living expenses push some students over the edge, making scholarships a few hundred dollars.
In a statement from the University of Sydney, Sally Sitou said the university is doing its best to promote the scholarships.
"We do this by going to high school and talking directly to students, hosting information events for students and parents, through our newsletter, on our website and through social media. "
Recipient of the prestigious University of NSW Comprehensive Scholarship, Sitou said graduating students have the most difficulty.
"It is much easier for young people who leave school, but the further you advance in your diploma, the more difficult it is to meet the eligibility criteria and the less you know about what is on offer," he said. she declared.
Mr. Evans' advice to students entering graduate school is to keep an open mind.
"Just because you're not the top of the class doesn't mean you can't get a scholarship," he said.
"There is something for everyone if you are willing to look for it. "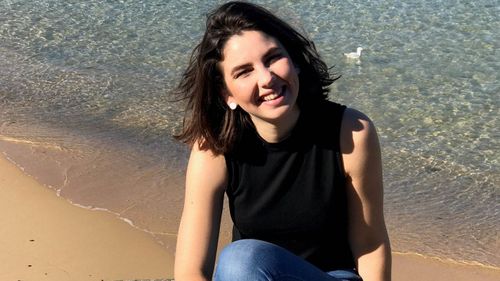 Do you know more? Email reporter Olivana Smith-Lathouris