A professor emeritus of leadership and missions from Harding University challenged students to look beyond graduating from their higher education and focus on maturing their whole being.
According to Professor Evertt Huffard, students must always have the desire to grow, saying "it is the path to greater human potential that will exceed your highest expectations".
He was speaking at the 6th Matriculation of Heritage Christian College (HCC), an accredited university in Amasaman-Accra affiliated with Kwame Nkrumah University of Science and Technology (KNUST).
"Making the choice to attend HCC and continuing to decide to stay until successful fourth year will begin with the realization that you have come here to gain more than knowledge and a degree. Your success here depends on your desire to grow and become the person God has given you the potential to become – spiritually, emotionally, and intellectually.
"On this day of inscription, also resolve to do all you can to multiply the gift that God puts in your life today," he said.
Professor Evertt Huffard instructed students to "regard these four years as a gift from God to double your relationship skills, skills, knowledge and spiritual gifts. It will bring you – and all who serve in this school – the joy of seeing you on graduation day.
"Our shared Christian values ​​will bring even greater joy to our creator, if your transformation at HCC leads to a time when God will evaluate the path you have taken, the sacrifices you have made, the values ​​you have incorporated into your life to say to you 'well done, good and faithful servant.
A total of 113 students were presented for enrollment, comprising 76 males and 37 females. By nationality, two are Nigerians, one from Equatorial Guinea and the others are Ghanaians.
They would pursue a bachelor's degree in business administration, with options in human resource management, accounting, marketing, business information technology management, banking, and finance; Bachelor of Information Technology and Bachelor of Theology.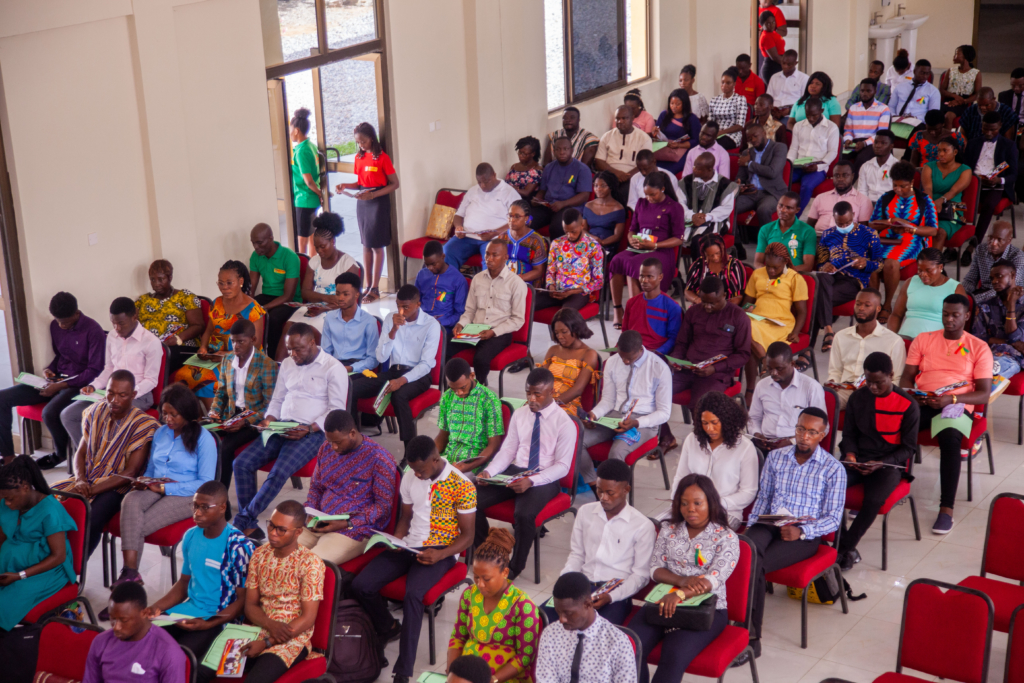 Degrees are issued by KNUST.
University President Dr. Samuel Twumasi-Ankrah said the primary mission of the HCC is to transform the spiritual and physical aspects of human life.
"Here at HCC, the teaching, learning and way of life of all constituents – especially faculty, staff and students – are inspired, guided and carried out in accordance with the mission of Christ. Our philosophy of l Education is therefore based on the emulation of distinctive Christ values ​​such as respect for authority, discipline, integrity and compassion.
He observed that "over the past three years, we have produced ethical and enterprising graduates who we believe deploy fair and morally upright means to bring creative solutions to problems in their spheres of practice. I was particularly touched by an assessment made by the supervisor of one of our recent graduates who is doing his national service in one of the reputable banks in Accra.
"According to her, the outstanding performance and excellent professional etiquette exhibited by this graduate in question has made him a talking point at management level, and the best part is that he already has a contract with the bank – in awaiting the completion of his National Service Diploma.
"I am convinced that in a few years, HCC graduates would be the most sought-after human resource for organizations both inside and outside the country."